May/June, 1998 Volume XII Number 12



News Notes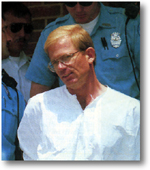 Paul Hill seeks publisher
Starke, FL -- Paul Hill, shooter of abortionist John Britton, has not been idle in his death row prison cell. He has devoted his time to ministering to other death row inmates and producing a comprehensive biblical theory concerning the use of force to save the unborn.
"To be honest with you, I'm very thankful for all the free time I've got," he told one interviewer. "In one sense, it's a very good opportunity for me to be pursuing my ideas and working on my books. I don't know how I would've found time to do the thinking, the work, and the writing I'm doing if I weren't here. So it's a real blessing."
Hill has titled his book "Freedom from Abortion: Proclaiming the Duty to Defend Life." He hopes to release it sometime soon but is in search of a publisher.
Unlike Michael Griffin, Hill, 44, is not afraid of dying and has not renounced his deadly actions.
"The more I think about it the more I am convinced that if I had not acted then I could not look myself in the mirror now," he said.

Two Oregon women use doctor-assisted suicide
Portland, OR -- On March 25, a pro-death advocacy group says an elderly Oregon woman suffering from breast cancer has become the first person to die under the only doctor-assisted suicide law in the world.
A Compassion in Dying spokeswoman said the unidentified woman in her mid 80s used brandy to wash down a lethal combination of barbiturates that her physician prescribed.
The spokeswoman said the terminally ill woman fell into a deep sleep and died 30 minutes later, surrounded by family members and her doctor the previous night.
Not to be outdone, within hours of this announcement, a family member of another woman who had cancer called news media and claimed that her relative was actually the first to be taken advantage of by the new law.
Oregon voters passed the Death With Dignity Act in 1994, allowing doctors to prescribe lethal doses of medication for terminally ill patients who request it in the last six months of their lives.
The measure was upheld by the state's electorate last year.


Suicide cards to be available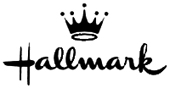 According to American Life League, Hallmark Cards, Inc. has announced a "suicide card" for those "bereaved by a loved one who takes his or her own life." The cards reassure the recipient "our compassionate Creator" understands the suicide and has "already welcomed" the loved one "home."

Britain must pay pro-lifer
Strasbourg, FRANCE -- The European Human Rights Court has dunned Britain to pay $44,000 to British pro-life activist, Phyllis Bowman, for restricting her freedom of expression.
Bowman, 72, is executive director of the Society for the Protection of the Unborn Child (SPUC). She told the court that she had been unfairly prosecuted for distributing 25,000 leaflets in Halifax, Northern England, just before the 1992 general election.
Bowman was tried in 1993 for having broken a law prohibiting "unauthorized people" from spending more than $8 on publications aimed at promoting the election of a candidate. Her leaflets outlined the abortion views of the three main candidates in Halifax.
Though she was acquitted on a technicality that the summons was not issued in time, Bowman took her case to the European court claiming damages for the "stigma, stress and anxiety suffered as a result of being prosecuted.
The Court chose to award compensation for Bowman's legal costs but not for the damages claimed.
The Court said the prosecution against Bowman had been excessive and had placed a restriction on her right to freedom of expression that was not "necessary in a democratic society."

Planned Parenthood sees hard times as result of "extremists"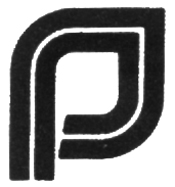 New York, NY -- PlannedParenthood's 1995-96 annual report shows the closing of 38 clinics and the loss of 4,000 staffers and volunteers.
After having set a goal of 2,000 clinics by the year 2000, these closings have reduced the number to 900 -- the lowest total since 1990.
Gloria Feldt, president, says, "We've been through some very tough times."
She adds that the cause is, in part, due to "an assault by religious political extremists" and others on the right.
Michael Bray, pastor of Reformation Lutheran Church in Bowie, Maryland, said, "If no one wants to claim responsibility for this good news, we ask those who are cheering it to send their contributions to the Religious Political Extremist and Others on the Right headquartered right here at the church."

WA doctor accused of suffocating baby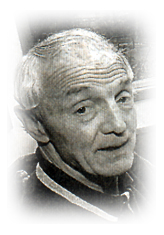 Olympia, WA -- A doctor accused of blocking a three-day-old boy's nose and mouth has had his license restricted by the state Medical Quality Assurance Commission.
Nurses at Olympic Memorial Hospital said that Eugene F. Turner "manually obstructed the airway of the child" according to a police report.
Baby Conor Shamus McInnerney stopped breathing on January 12 and was rushed to the hospital emergency room. The child had been without detectable pulse for 39 minutes when doctors, including Turner, got his heart beating again. But doctors, calling the child's chances "dismal," convinced Martin and Michelle McInnerney, Conor's parents, that life-support measures should be stopped after two hours of treatment. Conor Allegedcy "died" again.
Later, however, a nurse saw Conor gasping and turning pink and called Turner back to the hospital.
Nurses state that Turner ordered them not to tell Conor's parents about the development and then proceeded to suffocate the child.
According to Turner's attorney, Turner "admits to placing his hand over the baby's face and holding the baby's nose, which resulted in the infant's death."
Both the Committee and police are continuing to conduct an investigation.
"I feel like the wheels of justice are finally in motion," said Conor's grandmother, Diane Anderson of Port Angeles. "This is just the start. At least they're taking this seriously. The truth will come out."

Mayor calls for prayer against abortion
Melbourne, FL -- The city where buffer zones for abortion clinics were born is back in the middle of the abortion debate.
The mayor recently issued a proclamation calling for prayer and fasting against abortion. At a subsequent meeting, City Council members watched ultrasounds performed on pregnant mothers in the council chambers.
Melbourne long has been a hotbed for both sides of the abortion issue. It was the home five years ago of an anti-abortion training camp run by the national organization Operation Rescue.
It's where a state judge established buffer zones keeping hundreds of protesters away from patients trying to enter the city's only abortion clinic.
Now, a new battle looms because a road-widening project will force the clinic to move by December 1999. The clinic's owner, Patricia Baird Windell, fears it is the beginning of an effort to keep her business out of Melbourne, but city officials say that is untrue.
Emotions always have run high on the subject, said City Attorney Paul Gougleman, who is studying the zoning issue.
The bombing of an abortion clinic in Birmingham, Alabama, that killed an off-duty police officer only intensified the issue.
On Jan. 13, Melbourne Mayor John Buckley issued a proclamation calling for prayer and fasting to end abortion.
Buckley said his proclamation was styled after one issued by Michigan's governor and was concerning a social issue on which the city could speak.
"Personally, I think abortion is killing children, but because it is a sensitive issue, I asked for the consensus of the council before issuing it," Buckley said.
Three of the seven members supported him; he added his vote and read the proclamation.
The fuss dismayed some members of the council, one of whom wanted to limit the mayor's right to issue proclamations.
A week later, two pregnant women lay down on makeshift cots in the council chambers and had ultrasounds.
The larger-than-life-sized projections of their children were shown to the council.
Initially, there was talk of recalling the mayor, but that has died down.
The ultrasounds were "unusual," Hill said, but added that the council did not ask for the demonstrations and that they occurred in a section of the meeting when the public is allowed to speak.
And while the council may be criticized now for those recent actions, in the past it has been criticized for upholding the buffer zone around the clinic, Hill said.

Pro-life art displayed for sale on Internet
WWW -- The work of pro-life artist Randi Grantham has found its way on to the Internet for display.
Human Life International, one of the world's largest pro-life organizations, has devoted a page of their web site to Grantham's crystalline pieces which have ghostly images of unborn babies captured inside the clear Lucite.
"These are not etched on the back so that they merely 'appear' to be inside," notes Grantham. "The images actually are inside."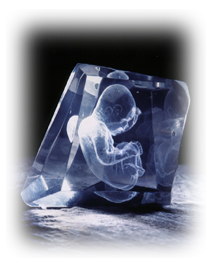 Grantham's art has been the center of controversy in the past. He has been visited by the Federal Bureau of Investigation and the Bureau of Alcohol, Tobacco and Firearms after he mailed some of his artwork to abortionists and abortion clinics across the nation as a statement of his opinion (Life Advocate May 1996). Later, he smashed a four-foot tall sculpture on the U.S. Supreme Court steps after police deprived him of his right to display his artwork there during the annual March for Life (Life Advocate February/March 1997). More recently, a gift of his artwork to a West Palm Beach, Florida abortuary was mistaken for a possible bomb by local police (Life Advocate September/October 1997).
Before dedicating his artwork and talents to the pro-life cause, Grantham was a rising star in the art world and had sold pieces to such luminaries as Ronald Reagan and Charlton Heston.
Grantham's crystalline works can be seen at www.hli.org/ issues/sculpture.html.

Jamaicans don't want sodomite visitors
Kingston, JAMAICA -- On March 10, Jamaican church leaders, joining a chorus of anti-homosexual sentiment in the Caribbean, have protested against a scheduled show on the island by the U.S. sodomite pop vocal group, The Village People.
The group, whose hits "YMCA" and "In the Navy" made them homosexual icons in the 1970s, are due to appear at a music festival at the Negril Beach Resort this weekend.
"To promote a music festival of that nature which is going to highlight a behavior repugnant to the majority of people in this country is disrespectful," Stanley Clark, president of the Jamaica Council of Churches, was quoted as saying.
S.U. Thomas, a bishop of the Emmanuel Apostolic Church also voiced his opposition to the group's show, CANA said.
Homosexuality is illegal in Jamaica and in recent months has become a hot issue throughout much of the Caribbean.
Britain is urging some of its remaining colonies in the region to liberalize anti-sodomy laws, drawing resentment from many people.
The government of the Cayman Islands started a furor over sodomite vacationers in December when it refused landing rights to a cruise ship saying the 900 homosexual passengers could not be expected to uphold appropriate standards of behavior.
Hundreds of placard-waving demonstrators took to the streets in Nassau in the Bahamas to protest against a visit by another ship believed to be chartered by homosexuals.

FBI busts body part sales ring
NewYork, NY -- In February, agents with the Federal Bureau of Investigation (FBI), with the undercover assistance of human rights activist Harry Wu, swooped down on a room full of men discussing the sale of human transplant parts from Chinese prisoners.
The tape of the conversation revealed the offer to trade human body parts for hard currency. Prices ranged from $5,000 for a pair of corneas to $40,000 for a liver. The price included the cost of the operation. The procedures are normally done in Chinese military hospitals.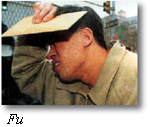 A former prosecutor from China, Wang Chengyong, 41, and his accomplice, Fu Xingqi, 35, were arrested.
The Chinese government denied any connection with the affair, but it has been well established by Amnesty International and others that the Chinese have sold the organs of executed prisoners in the past. Since the beginning of this practice, the Chinese government has broadened the kind of crimes which result in the death penalty.
"We estimate there are about 6,000 prisoners executed in China each year," said William Schulz of Amnesty International.
Wu set up the meeting in a Manhattan hotel room where they bargained and Wu questioned whether the men could actually come through with the organs. Fu even guaranteed that lungs would be taken from nonsmokers.
Wang and Fu face five years in prison and fines up to $250,000 if convicted.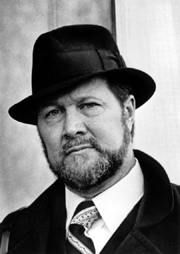 NOW v. Scheidler trial begins
Chicago, IL -- Abortion- rights advocates took to trial a civil suit they hope will close abortion clinics and save lives.
The lawsuit brought by the National Organization for Women (NOW) and abortion clinics aims to prove anti-abortion protesters engaged in a racketeering conspiracy in using a coordinated campaign of violence and extortion to try to close the clinics.
"The racketeering charges give us the ability, not only to get an injunction nationwide forbidding this kind of activity, but also to go for triple damages on behalf of the clinics as a way of deterring this kind of organized violence," NOW President Patricia Ireland told reporters during a break in proceedings at U.S. District Court here.
The suit seeks a nationwide injunction and monetary damages to cover the increased cost of security at clinics against the anti-abortion groups Operation Rescue and the Pro-Life Action League and its Chicago-based leader, Joseph Scheidler.
A 1994 Supreme Court ruling allowed the original 1986 suit charging racketeering to go forward, even though the anti-abortion groups were not seeking economic gain.
Ireland said should her side win the court case, which was expected to last about a month, it would allow abortion-rights advocates to obtain contempt citations and even liens against the assets of the "kingpins" of the anti-abortion movement.
Attorneys for the defendants have said the case amounts to a suppression of free speech rights and argued acts of individual demonstrators cannot be blamed on the movement as a whole or its leaders.
In court, U.S. District Court Judge David Coar issued rulings on several motions, including one barring the use of the word "foot soldiers" in describing anti-abortion protesters because jurors might connect it to the Army of God -- a radical group claiming responsibility for recent clinic bombings.
Coar warned plaintiffs they must establish a firm link to the alleged conspiracy if they want to introduce evidence about two shootings of abortion clinic doctors, one of whom was murdered in Florida and the other seriously wounded in Kansas.
The judge compared some of the inflammatory rhetoric of anti-abortion leaders with the Vietnam War-era protests that popularized the phrase, "By any means necessary."
"There is a vast difference between not condemning, or supporting, applauding and cheering the (violent) acts of others and the taking up of those acts yourself," Coar said.
Scheidler said the conspiracy case against him was "a lot of smoke and mirrors."
I'm getting so sick and tired of their manufactured conspiracy," Scheidler told reporters.
He said. "Pro-Life Action League is in favor of nonviolent direct action. We are direct activists. We've converted thousands of women from having abortions and as a result, the clinics go out of business. The illusion of a conspiracy (is) going to fall apart when you look behind the reality that the whole country is rising up against this slaughter of our unborn children."
Ireland countered that Scheidler coordinated an "invasion" of a Pensacola, Florida, clinic where two people were injured and quoted him as saying those who work peaceably to change laws are "wimps for life."
"The racketeering laws enable us to not just go after the direct participants but the kingpins -- those that may not sully their hands by lighting a match or pulling a trigger, but who are equally culpable legally, because they've orchestrated and coordinated this anti-abortion violence," Ireland said.
"This basically enables us to be private attorneys general," she said, bypassing local prosecutors she said are often wary of applying the law barring protesters from blocking clinic entrances.
She said her group recently took legal action to seize the frequent-flier miles of former Operation Rescue leader Randall Terry. Terry, originally a target of the suit, has settled with the plaintiffs and is now running for Congress in New York.

Red Cross protected fleeing Nazis, report says
Buenos Aires, ARGENTINA -- Nazis who faced charges for war crimes in Europe found refuge in Argentina using passports from the Red Cross that were issued in their real names, researchers have reported.
The findings by a government-sponsored commission on Nazi activities in Argentina contradict previous reports that most Nazis arrived under false names with passports issued by Juan Peron's government after World War II.
One war criminal who arrived with a Red Cross passport was Eduard Roschmann, head of the Riga concentration camp where thousands of German Jews were slain.
Another was Gerhard Bohne, who was in charge of a "euthanasia" program in Berlin in which mentally impaired people were murdered.
Researcher Carlota Jackish said at a news conference here that "these and other persons appear in the files of the (Argentine) federal police with their real names, though they may have adopted pseudonyms later."
A spokesman for the International Committee of the Red Cross in Geneva refused to comment on any specific cases.
The spokesman, Kim Gordon-Bates, said that at the end of World War II, the ICRC did issue some travel documents based on applicants' identification papers, "which anybody else would have accepted as legitimate."
Argentina was a post-war haven for such fugitives as Erich Priebke, sentenced recently by an Italian court to life in prison for participating in a 1944 massacre of 335 civilians outside Rome.
Last year, President Carlos Menem offered researchers access to Central Bank archives to investigate whether any gold plundered by the Nazis had reached Argentina.

Judge: Law also protects pro-life people
Newark, NJ -- A federal law aimed at protecting abortion supporters from threats and violence must also be used to protect pro-life supporters, a federal judge has ruled.
A Hasbrouck Heights woman who received death threats because she helped women with pregnancy counseling and prenatal assistance won the landmark ruling when U.S. District Judge Maryanne Trump Barry said she deserved the same protection against violence the federal government guarantees to employees of abortion facilities.
The Freedom of Access to Clinic Entrances Act was enacted in 1994 in response to a rising number of rescues at abortion facilities. It bans all use of threats, blockades, and other violence at these sites.
Janet Greenhut's civil case marks the first time pro-life supporters have used the law against someone on the pro-abortion side, legal experts said.
The case centered on two midnight telephone calls Greenhut received in January 1995, when, as a volunteer for Birthright of Maywood, she provided helpful pregnancy counseling and drove young pregnant women to prenatal appointments. A pro-abortion woman left this message: "Janet, get your pro-lifers away from our clinics or we will kill you," according to police transcripts.
The woman called back later: "You will be killed," the transcript said.
The caller, Alice Hand, an abortion advocate who volunteered at a Suffern, New York, abortion facility, also threatened the life of another Birthright worker in Nanuet, New York, as well as a priest in Suffern, according to police records.
Hand pleaded guilty to harassment and making terroristic threats and was sentenced to probation, Teich said. Officers said they did not believe she planned to carry out any of the threats.
Greenhut wasn't satisfied with the conviction. She pressed the civil case in federal court because she wanted to prove a point: She wanted the same protection that abortion proponents have received under the law.
"A lot of the pro-abortionists are capable of inducing terror and I was truly terrorized by what she did," she said.
Barry agreed, awarding Greenhut $5,000 for each of the two phone calls.
"For the first time, FACE is being invoked to penalize threats directed against a pro-life volunteer," Barry wrote in her decision. Barry ruled that it should also include programs that offer alternatives to abortion.
"When we brought this suit, the most common reaction was, 'The law doesn't apply to pro-lifers.' We have proven them wrong," said Russell J. Passamano, Greenhut's attorney. "Pro-lifers are threatened all the time," he said. "They need protection from this violence."

John Brockhoeft is pro-life again

John Brockhoeft, who was released three years ago after a decade in prison for an abortuary fire, can be publicly pro-life again.
When Brockhoeft was released on parole three years ago he was under conditions so draconian that he was prohibited from any contact with anti-abortionists or to receive any of their publications. He also had to obtain special permission to speak with -- and finally to marry -- his fiancee, Joanne, a pro-life activist who moved to the U.S. from New Zealand to be with the lanky anti-abortion conviet.
After his parole expired in early February, he called numerous pro-life activists who used to correspond with him while he was still in prison.

Dobson threatens to leave GOP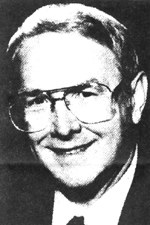 Colorado Springs, CO -- James Dobson, the conservative author whose daily radio program reaches 5 million listeners, is warning Republican leaders to get serious about moral issues or risk extinction.
"I would really like to see millions of people call or write Newt Gingrich, Dick Armey, Trent Lott and others and put them on notice the ground is shifting underneath their feet; that they are aware that they have been ignored ... and if that lack of commitment to the things in which they believe continues then they will abandon the Republican Party," Dobson said.
In a recent interview with The Associated Press, Dobson said the Republican Party could end up going the way of the Whigs, whose party disappeared in the 1850s.
As president of the Focus on the Family ministry in Colorado Springs, Dobson rails against abortion, condom programs and homosexuality. A psychologist who has published more than a dozen books on family life, his comments suggested he was getting interested in a role in the kind of election politics his nonprofit organization can't get involved in.
"If they (Republicans) want our votes every two years and then say 'Don't call me, I'll call you,' then I will take the next step." That will be, "whatever it seems right to do at the time," short of running for office himself, he said.
Gary Bauer, who runs Washington's conservative Family Research Council, said he expects Dobson to become involved in several Republican primaries "to signal the type of candidates" he wants.
Republican National Committee communications director Clifford May said Dobson has many followers who would pay attention if he were to advertise in favor of certain candidates. "And I think, by the way, those candidates are going to be Republican," May said.
May said taking an absolute, uncompromising stand won't work for politicians or voters.
"If he feels that he can never under any circumstances support a candidate who is not full pro-life, that is his privilege," May said. "But I don't see, when you have a race that neither candidate is pro-life, I don't think it pays to stay home. It pays to vote for the candidate who is the more conservative."

Dallas Baptist church ousted for support of sodomy
Dallas, TX -- It isn't the first time Austin's University Baptist Church has found itself outside its denominational mainstream.
Because of the church's active support of homosexuals, the 180-member executive board of the statewide Baptist General Convention of Texas voted to disassociate itself from the Austin church.
"We cannot approve of churches endorsing homosexual practice as biblically legitimate," said Fort Worth pastor Charles Davenport, head of the committee that drafted the motion.
The motion supported by the board asks University Baptist to remove any claim of affiliation with the convention from its literature and Internet site. The convention also will no longer accept money donated from the church for missionary programs.
University Baptist Pastor Larry Bethune said the congregation will likely do as the convention asks.
The vote arose when top group officials learned last month that the University Baptist Web site mentions its convention affiliation.
The church has had a tenuous relationship with the convention since it ordained Venable in 1994. The church also drew fire for sponsoring and inviting homosexuals to participate in Open Circle, a ministry for homosexuals.
Convention leaders insisted their vote was not a condemnation of the church's acceptance of homosexuals.
"We commend the church for their ministry, and we feel that churches should minister (to homosexuals)," Davenport said. "But ministering to is different than an affirmation of, and we interpret (the church's activities) to be an affirmation of."

Maine flunks sodomite rights
Augusta, ME -- Both sides in the battle over sodomite rights in Maine are vowing the fight is not over. Voters in Maine on February 10 in a special election voted 52 to 48 percent to repeal the state law that gave special protections to homosexuals against discrimination based on a sex act.
Governor Angus King, who signed the law last spring, says he believes the special election defeat is just part of "an evolutionary process."
The Christian Coalition of Maine, which led the repeal fight, hailed the referendum outcome, which made Maine the first state to repeal a gay rights law.
Spokesman Paul Volle says his coalition will "see what the other side does," and says it is in "this battle for the long haul."
The law, which was suspended pending the referendum, made it unlawful to discriminate against homosexuals in employment, housing, credit and public accommodation.
Opponents say the law gave homosexuals special rights.
Christian Civic League official Cyndee Randal said the vote shows Mainers "still recognize Judeo Christian values." The league's Michael Heath said many Maine residents "have appropriate moral concerns with homosexuality and bisexuality."

Taxpayers to be forced to pay for assisted suicides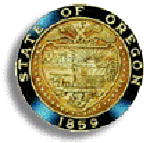 Portland, OR -- Oregon tax payers should be forced to pay for assisted suicides, a state panel has voted.
The Health Services Commission decided, 10-1, that delivering lethal doses of prescription drugs should be covered as a "medical service" for the state's 270,000 low-income residents covered under the state's health plan. The question had been left unanswered when the nation's only doctor-assisted suicide law passed in 1994 and was affirmed in 1996.
Oregon's Death with Dignity Act allows doctors to prescribe lethal drugs at the request of terminally ill patients who have less than six months to live.
The law's most outspoken opponent by far was the Oregon Catholic Conference, which contended making taxpayers pay for assisted suicide forces many people to abandon the values of their faith.
"There would be no more tragic discrimination against the poor than to allow them to be killed," said conference spokesman Bob Castagna. "That is the ultimate discrimination."

AL charges Barnes & Noble with child porn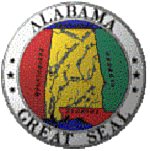 Montgomery, AL -- Alabama has become the second state to charge Barnes & Noble with breaking child pornography laws, accusing the nation's largest bookseller of exploiting "innocence for financial gain."
Prosecutors say that by selling books with photographs of nude children -- "Radiant Identities" by Jock Sturges and "The Age of Innocence" by French photographer David Hamilton -- Barnes & Noble is breaking state law.
Attorney General Bill Pryor said he investigated after complaints about the large, coffee-table style books of black-and-white photographs.
"We must protect children from those who would exploit their innocence for financial gain under the guise of so-called 'art,'" he said.
The indictment was returned February 6 but not made public until February 11. If Barnes & Noble is convicted, the New York-based company could be fined up to $320,000.
The books have sparked nationwide controversy, prompting protests in Kansas, Oregon and New Hampshire as well as other states last fall. In Tennessee, Barnes & Noble has pleaded innocent to distributing obscene material harmful to minors in a pending state case.
Barnes & Noble senior vice president Mary Ellen Keating said, "Although Barnes & Noble may not personally endorse all books that we sell, we respect the right of individuals to make decisions about what they buy and read. In return, we ask that our customers respect our right to bring to the American public the widest selection of titles and ideas."
As of last summer, Barnes & Noble Inc. had about 440 superstores and planned to open 70 a year for the next three years.
Sturges, reached at his studio in San Francisco, predicted that Pryor will waste a lot of taxpayers' money on the prosecution because the photographs "are not done flirtatiously" and they have been displayed in major museums such as the Museum of Modern Art and the Metropolitan Museum of Art, both in New York.
Sturges said "Radiant Identities" has sold more than 60,000 copies in nearly 10 years on the market. The subjects, now grown, are still being photographed by him because his books follow people as they age.
But Pryor contends the work is pornography rather than art because the photographs are "designed to elicit a sexual response."
"There is nothing artistic about the damage caused by the despicable practice of child pornography," he said. "It exposes children in a disgusting and degrading manner that cannot be accepted in a civilized society."

Dick Andrews pleads guilty to arsons
Sacramento, CA - An anti-abortion activist pleaded guilty to setting seven family planning clinics on fire across the Western United States.
Richard Andrews, 60, admitted to eight counts of arson in connection with the attacks, committed between 1992 and 1995. He attacked a clinic in Redding, California, twice. Claiming a victory in a national effort to curb violent attacks against abortion clinics, Bill Lann Lee, acting assistant attorney general for civil rights, said that "protecting access to clinics remains a top priority of the Justice Department."
In court Andrews clasped his hands behind his back and nodded gravely as he pleaded guilty under a plea bargain in which prosecutors agreed to seek a sentence of 81 months in prison and a fine of $400.
Planned Parenthood employee Kathy Nolan, whose clinic in Chico, California, was firebombed by Andrews in October 1994, attended the court session.
She said the deal seemed lenient, given that Andrews faced up to 10 years in prison for each arson count.
"We would much rather see (his sentence) much longer," she said.
Andrews remains eligible for maximum sentencing, which could result in the equivalent of a life term, but there are no indications the court will stray from the U.S. Attorney's Office recommendation of six years and nine months.
A former organizer with Operation Rescue in his home town of Wenatchee, Washington, Andrews regularly blocked the entrances to clinics with fellow activists in protests starting in the early 1980s.
In the early 1990s, a group of Washington clinics successfully sued to stop the blockades. Soon afterward, Andrews set his first fire at a clinic in Montana.
Apparently acting alone, prosecutors say, Andrews continued his attacks by igniting plastic containers of gasoline that he propped against clinic doors at night.
Melted remnants of red gasoline cans were found at burned family planning centers in Chico and Redding, California; Helena, Missoula and Kalispell, Montana; Boise, Idaho; and Jackson, Wyoming. The fires cost clinics over $1 million and cut off services for as long as six months.
During a routine traffic stop in Washington on June 26, 1996, police found five cans of gasoline in the back of Andrews' car. Authorities believe he was on his way to his next attack.
A Christian and politically conservative, Andrews also led anti-pornography crusades and was frequently quoted in his hometown newspaper. He hid his arson campaign from his wife and children by saying he was going on fishing trips.
U.S. Attorney Paul Seave said the capture and jailing of Andrews sent a signal to other anti-abortion activists that violent attacks would not be tolerated.
"Andrews' campaign of terror is over. To others who engage in such conduct, the message should go forth: We will find you and we will prosecute you."
In Fresno, California, another activist was sentenced to 15 years in prison for loading his pickup truck with propane tanks and gasoline cans and ramming it into a family planning clinic last year in an unsuccessful attempt to destroy the facility.


---
OTHER DEPARTMENT ARTICALS
Editor's Eye
Letters
Grapevine
News Notes
Prisoner List
Grayson's Grit
---