May/June, 1999 Volume XIII Number 6



Canadian babies born alive after abortion
Coroner says, "Not my job."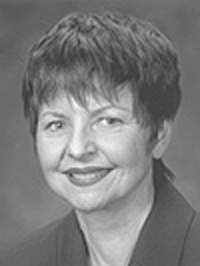 by Marnie Ko
Reprinted from BC Catholic newspaper. Vancouver, British Columbia, CANADA -- In March, British Columbia's Chief Coroner Larry Campbell formally concluded his investigation into allegations that more BC babies are being born alive after late-term induced abortions, and living for minutes to hours after the abortion. The largest baby weighed 4.9 pounds and was born in 1997 to a North Vancouver woman more than seven months pregnant.
In a March 15 letter to Kelowna resident, Ted Gerk, who first alerted the coroner's office to the situation, the coroner said had "not discovered any facts" that would make "further detailed investigation" of these cases "appropriate."
Gerk, who is the director of an internet research site called InterLife, summarized in a February letter to Campbell the latest report from British Columbia (BC) Vital Statistics Agency, which shows that between 1992 and 1998, eighteen babies were born alive after an induced abortion.
According to Vital Statistics spokesmen Julie McDonald, all of the infants had "genetic defects," including Down's syndrome.
Gerk had asked the coroner's office to undertake a public inquest to answer questions regarding late-term abortions -- also called "genetic terminations" -- and the rising numbers of infants surviving an induced abortion. He also wanted to know what care infants surviving abortion received until their death.
A spokesman for the BC Minister of Health's Office, Michelle Stewart, confirmed that a late-term abortion in BC is often performed by inducing labor. But Stewart said she was "taken aback" by allegations that "anyone had expressed concern over late-term abortions and resuscitation practices" and said it hadn't come to the attention of the ministry.
She added, "As you know, this Ministry is very much in favor of giving women choices about their reproductive health."
Gerk goes further and suggests that the current BC Health Minister, Penny Priddy, may be avoiding public discussion of late-term abortions because of her personal pro-abortion convictions.
Gerk is not going to find an ally in the Chief Coroner Cambell, who has no intention of stepping into the volatile abortion fray. Campbell's letter states that the death of an infant born viable after a mid- or late-second trimester abortion would not be under the mandate of the coroner's office, regardless of when it occurred or how long the infant survived after the abortion. The coroner's mandate, according to the letter, is only to "investigate death if unexpected." It is expected that an abortion will result in the baby's death.
As Ministry of Health spokesmen Stewart points out, "Any woman having an abortion should know that there's a possibility that the baby will be born alive. When a D&C (dilation and curretage) is done or when a labor (for an abortion) is induced over 18 weeks gestation, there's a possibility that the baby will breathe. It doesn't mean the baby's alive. The baby may take only one breathe and then die. That's not a botched abortion."
This isn't the first time that British Columbia officials have dealt with public outcry over late-term abortion and terminations for babies with "genetic defects." Ximena Renaerts, a thirteen year old quadriplegic who was born three days after her twenty-two year old mother had an abortion at a Planned Parenthood clinic, settled out of court a multi-million dollar claim against the Vancouver General Hospital, and nine doctors and nurses just last summer.
Renaerts, who will require care for the remainder of her life, was left to die in a hospital closet after the hospital diagnosed her as an "incomplete abortion." Court documents alleged that Vancouver General Hospital nurses ignored the weak cries of the infant struggling for breath in the bedpan and put her in a room reserved for dead fetuses. Forty minutes later, a trauma team was called who suctioned the baby's airways and provided oxygen, but Ximena Renaerts suffered cerebral palsy, brain damage, and was left a quadriplegic from hypothermia and lack of immediate life-saving treatment.


---
OTHER IN THE NATION ARTICLES
Happy-Faced Tyranny
Chinavera sentenced to seven one-year terms
Calgary hospital nurses go public with abortion concerns
Canadian babies born alive after abortion
---