---
News Notes
---
SC to charge abortionists with homicide for late-term abortions

Columbia, SC — South Caro-lina will be the first state in the nation to bring homicide charges against doctors who perform some late-term abortions, according to the state attorney general.


Republican Charlie Condon, relying on the state Supreme Court's ruling in July that a viable unborn baby is a person, said doctors could face up to life in prison for performing "partial-birth" abortions.


"I am placing the physicians of South Carolina on notice," Condon said. "This office will not stand idly by and tolerate this form of infanticide."


A legislative attempt to make partial-birth abortions a felony in Ohio was blocked by a federal judge but South Carolina will use existing homicide statutes for abortions of "viable" unborn babies instead of trying to simply legislatively ban one procedure.


Doctors, abortion rights supporters and civil rights groups quickly said Condon was interfering with a doctor's medical judgment. The state American Civil Liberties Union chapter said he was violating women's constitutional rights under the Roe v. Wade decision.


Abortion opponents, however, said he was taking a step toward ending medical abuses.


"We want this to go further," said Holly Gatling, executive director of South Carolina Citizens for Life. The group has endorsed legislation banning all partial-birth abortions.


Obstetrician Janice Bacon at the University of South Carolina said she does not know of any partial-birth abortions in the 12 years she has practiced in South Carolina.


State health officials said there were 20 abortions after the 21st week of gestation in 1995, the last year figures were available, but no breakdown was available for how many were partial-birth.


The procedure involves the partial delivery of a fetus through the birth canal before the doctor kills it.


Condon said he would only prosecute if the fetus were viable, usually between the 24th and 28th week.


In July, the state Supreme Court ruled 3-2 that a viable fetus is a person, upholding a conviction of child abuse against a woman whose child was born with cocaine in its blood.


Gov. David Beasley, a vocal opponent of abortion, said through a spokesman that he supports Condon's effort but is unsure whether the court ruling opens the way to prosecute doctors.

Top of Page
---
Nursing home worker admits killing

Boston, MA — A nursing-home worker who said he fatally stabbed two co-workers because he believed they beamed painful rays through his body was acquitted of murder by reason of insanity.


But George F. McLaughlin, 47, was convicted of manslaughter and arson for setting fire to the building an hour after spraying both men with pesticide and stabbing them to death.


The nursing home slayings and arson on Dec. 30, 1994 were overshadowed in publicity by unrelated abortion-clinic shootings by John C. Salvi III some 12 hours earlier.


McLaughlin could be sentenced to up to 40 years in state prison. But public defender Beverly Cannoni said outside court that this diagnosed schizophrenic, unlike Salvi who was similarly diagnosed, will probably spend the rest of his life in a psychiatric hospital.
---
Clinton's D&X deception

Washington, D.C. — When President Clinton vetoed the bill banning the D&X or "partial birth" abortion procedure, he surrounded himself with women who had allegedly "needed" this kind of abortion.


But Claudia Crown Ades, one of those women, told a radio interviewer, "My partial birth abortion was elective — as were the procedures of Colleen Costello, Tammy Watts, Mary Dorothy-Line and all the other women who were at the White House that day. All our procedures were considered elective."
---
Abortionist Ghali gets jail in sex abuse case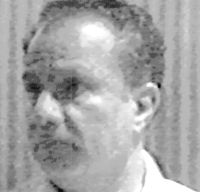 Cleveland, OH — On Decem-ber 12, abortionist Nabil Ghali pleaded no contest to six felonies and was sentenced to six months in prison.


Ghali had been indicted on 76 charges including 47 counts of felonious sexual penetration and 29 of gross sexual imposition involving 25 female patients. He pled no contest to six counts of gross sexual imposition and one misdemeanor of practicing medicine without a license.


At the time of his arrest (Life Advocate November 1996), Ghali had been running his abortuary and performing abortions despite having had his license stripped for lying on his application for medical license and concealing an earlier conviction for molesting a 14-year-old patient in another state.


No womens rights organizations would comment on Ghali.


Bonnie Oleska, a local anti-abortion activist, noted the irony that rescuers could face years in jail under the federal Freedom of Access to Clinic Entrances (FACE) Act, but that abortionists who molest patients receive light sentences.


"I guess it's okay to molest women as long as you're performing abortions on them at the same time," she said.


The 25 victims are considering a $200 million lawsuit against Ghali.

Top of Page
&copy 1997 Advocates for Life Ministries