November/December, 1997 Volume XII Number 9


News Notes

Supreme Court denies Paul Hill's last chance

Washington, D.C. -- On October 6, the U.S. Supreme Court denied the final appeal standing between Paul Hill and the executioner's chair in Florida.
The justices, without comment, turned away the claim that Paul Hill was wrongly allowed to act as his own lawyer.
Hill, who says he welcomes his execution, disavowed the appeal filed on his behalf by New Haven, Connecticut attorney Roger Frechette. He believes that his execution will prevent more abortions than his life.
"Hill did not receive justice," said Frechette. "He was not afforded his constitutional rights. No man should die under these constitutional deprivations."
Hill, 43, was convicted in 1994 for the shotgun deaths of abortionist John Bayard Britton and his armed bodyguard, James Barrett.
Ironically, Hill's execution may be postponed due to a challenge in the state's Supreme Court against Florida's electric chair known as Ol' Sparky. A recent exection in the chair caused flames to shoot out of the condemned man's ears during the execution and death penalty foes have seized upon this event to have the chair deemed to be "cruel and unusual" punishment.

---
Colombia's legalized euthanasia decried

Bogota, COLUMBIA -- The Constitutional Court drew sharp criticism from the Roman Catholic Church after it upheld a ruling legalizing euthanasia for some terminally ill patients in Colombia.
"It's an attack on life, which is especially monstrous in a society where we've lost all sense of direction because of so much violence,'' said Dario Molina, bishop of the northwest city of Monteria.
He was referring to the court's 6-3 decision Thursday to reject an appeal against its original decision to decriminalize euthanasia, which was handed down in May.
The appeal was filed by Alberto Giraldo, the president of Colombia's Episcopal Conference.
Before the ruling in May, Colombia's penal code set a maximum six-year prison term for anyone who helped seriously ill or injured people to die.
Court Magistrate Carlos Gaviria, a self-described atheist and leading proponent of euthanasia, has said Colombia's Congress will be asked to set the precise terms under which euthanasia can be carried out.
Colombia is a predominantly Roman Catholic country, and church officials have said they hope Congress will overturn the court ruling, as Australia's did after the world's first euthanasia law was passed by the Northern Territory government in July 1996.
Bishop Leonardo Gomez said the court's decision "supports the theory of death over life because it precipitates its destruction through the argument of relieving pain.''

---
School district settles lawsuit with activist
Portland, OR -- The Portland Public School District has settled a lawsuit brought by pro-life activist Paul deParrie for deprivation of his civil rights (Life Advocate, September 1997).
DeParrie brought the action pro se when school employees harassed and intimidated him and other activists who participated in the local Back to School

Project. School officials threatened to arrest protesters who were on public property, blocked their attempts to pass literature to students, and, as a means of discouraging continued protest events, allowed violent students to attack the participants damamging their signs and smashing deParrie's windshield.
The suit was brought under the Ku Klux Klan Act.
The District has agreed to send out a memorandum stating policies which prohibit "physical interference" with protesters who are on public sidewalks and parks. The memorandum will state that students who attack protesters may face disciplinary action.
The memorandum will be sent out three times this year.
In addition, the District will pay deParrie's out of pocket expenses in bringing the litigation.
"It's a small flea bite for such a big organization," said deParrie. "But I think it is one they will remember for a while. If they forget, I'll remind them."

---
Media assails pro-lifers about non-incident

Little Rock, AK -- News organizations around the country reported on a non-incident in an apparently biased fashion to continue to portray those who support the right to life as militants and extremists.
While President Clinton spoke at a gathering in Little Rock, Arkansas, bomb-sniffing dogs found a rental truck with a couple of flares parked in front of a Little Rock abortion facility. Authorities were alerted when an anonymous caller phoned a Little Rock television station with notice of a bomb threat at the abortion facility. The truck contained no bombs, and no one was found attempting to do anything illegal or destructive to the abortion facility or its employees.
However, the media failed to note an important factor: the offices of Arkansas Right to Life are located on the same street as one of the abortion facilities reported in most news stories.
"Perhaps instead of assuming that someone who is pro-life was responsible, media could have made no assumption and reported there was no incident," said one local activist. "Or, perhaps news agencies could have entertained the notion that once again someone may have set up an incident in order to make pro-life supporters look bad."
The reporting bias on this incident came at a time when a real news story received virtually little or no coverage. On the eve of an important vote on partial-birth abortion in the Missouri state legislature, pro-abortion advocates vandalized the offices of Missouri Right to Life (see below). A window was broken, doors were glued shut, and walls were spray painted with a pro-abortion slogan.
The damaged amounted to $600 and yet very little appeared in media outlets throughout the nation other than some wire stories and news reports in Missouri. Yet when the non-incident happened that could be manipulated to implicate pro-life supporters, news appeared on every media outlet nationwide.



---

Pro-life candidate runs for top Irish spot

Dublin, IRELAND -- Ireland's largest party spurned a former prime minister and instead decided to nominate a law professor from Northern Ireland to join an all-woman field of candidates for president of Ireland.
Mary McAleese, professor of law at Queen's University, Belfast, beat former Prime Minister Albert Reynolds for the nomination of the Fianna Fail party, joining three other women in the race for the largely ceremonial job of head of state.
The other candidates are Adi Roche, an anti-nuclear campaigner nominated by the Labor Party; Mary Banotti, a member of the European Parliament nominated by Fine Gael, the nation's second-largest party; and Rosemary Brown, a singer known by her stage name of Dana. Nominations close at the end of the month.
Mary Robinson, Ireland's first woman president, resigned last week to accept a U.N. post. Irish voters will choose her successor October 30.
The 46-year-old McAleese has campaigned for a larger role for women in the Roman Catholic Church, but strongly backs the bishops' opposition to legalizing divorce or abortion.
Reynolds led 49-42 on the party's first ballot but was short of the required 51 votes. McAleese surged ahead, 62-48, on the second ballot after the third candidate was eliminated.
Reynolds, 64, was prime minister from 1992 to 1994, but his government collapsed in a controversy over its mishandling of an extradition request for a priest accused of child abuse.

---
Pro-lifer turns tables, using law for own cause

Hasbrouck Heights, NJ -- In a novel use of the Freedom of Access to Clinic Entrances (FACE) Act, an abortion opponent from Hasbrouck Heights has filed suit against an abortion rights activist who was convicted of threatening to kill her.
Janet Greenhut, a member of Birthright, a group that encourages pregnant women to have their babies instead of abortions, says she is trying to prove a point: Abortion protesters who make similar threats likely would face charges or lawsuits under the clinic access act. Greenhut believes she deserves the same protection.
"There's this sense that pro-life people are always militant and they're the ones doing the harassing," she said. "That's not always the case."
The case has surprised pro-choice advocates.
In fact, it is the first time an abortion opponent has used the law against someone on the pro-choice side, legal experts say.
But to Greenhut, there's a difference between free speech and terror.
Abortion opponents were merely annoyed in early 1995 when Alice Hand, a pro-choice advocate who volunteered to escort women past protesters at a Suffern, New York clinic, taunted protesters by singing parodies of the "Ave Maria" and the "Our Father" prayer.
But Greenhut's case -- which could go to trial in November alleges that Hand went too far in two midnight phone calls made in January 1995. In a message left on Greenhut's answering machine, Hand said, "Janet, get your pro-lifers away from our clinics or we will kill you," according to the police transcript of the tape.
She called back later, "You will be killed," the transcript said.
"I was terrified," said Greenhut, an attorney. "I didn't know if this was a lone crazy person or if this person had intent. I had never been involved in anything militant. I was scared."
Greenhut said she does not protest outside abortion clinics. She was a volunteer for Birthright in Maywood, where she drove pregnant young women to prenatal appointments, she said.
She had never met Hand, a 55-year-old Suffern resident, who threatened Greenhut on a recorded message at Birthright, according to police reports.
"I once helped a young woman and her baby move to a new home," Greenhut said. "I didn't do anything to cause this."
Hand also threatened the life of another Birthright worker in Nanuet, New York, according to police records. She then called a priest in Suffern and threatened to blow up his church. Hand later confessed to all the calls, according to police records in Bergen County and New York. She told Suffern police she was "frustrated and angry" about the deaths of three abortion clinic workers elsewhere in the nation in previous months.
Her attorney, Stanley Teich, said she also was upset that her sister in Ireland -- where abortion is illegal -- had been forbidden from having one.
Hand pleaded guilty in all three cases to charges of harassment and making terroristic threats and was sentenced to probation, Teich said.
Officers said they did not believe she planned to carry out any of the threats.
"We don't deny any of this happened," Teich said. "She feels bad."
Hand declined to comment.
But Greenhut wasn't satisfied. She could have filed suit in state Superior Court for intentional infliction of emotional distress, but said she turned to the federal law because it had been used so many times against protesters.
Greenhut's attorney sent a copy of her case to federal officials, hoping they would file suit on her behalf. He never heard back.
Abortion opponents believe the government should be jumping in to help Greenhut.
"They are prejudiced and only want to protect abortion," said Richard Traynor, a leading antiabortion activist in New Jersey, "The law stinks, but if it exists, she deserves equal protection."
Greenhut believes she is covered by the clinic access law because it protects providers of "reproductive health services" and she volunteered with a group that provided pregnancy counseling services.



---
British activist worry about guidelines

London, ENGLAND -- On September 24, Britain's leading pediatrics group issued guidelines on advising doctors when they should help "seriously ill" children die.
The "framework for practice" by the Royal College of Paediatrics and Child Health is believed to be the first report ever to describe circumstances when treatment should be stopped or withdrawn.
Although they are not legally binding, the guidelines will touch an emotive chord in Britain after a series of highly publicised legal cases in which parents challenged medical decisions about their children.
"Sometimes it is necessary to come to the conclusion that for an individual child . . . the more humane path is one of palliation, rather than a continuation of life-saving treatment," David Baum, the president of the college, told a news conference.
The report suggested treatment should be stopped if the child was "brain dead," or in a "permanent vegetative state" and unable to relate to the outside world.
When treatment delayed death but did not alleviate suffering, or if the pain was unbearable and the child would survive with "severe" mental or physical handicaps -- then it might also be appropriate to kill the child.
"Advances in technology mean that treatment now exists which can sustain life without foreseeable benefit and may result in great suffering for children and families," said Neil McIntosh, the chairman of the committee which prepared the report. "All treatment should be made with the child's best interest paramount."
The report, two years in the making, followed consultations with doctors, lawyers, nurses, specialists in ethics, parents and children. Baum said it was meant to give guidance to doctors facing tragic circumstances, but he emphasised that it did not support euthanasia.
Peggy Norris, head of the British anti-euthanasia group Alert, warned that it could be particularly dangerous to set up such a framework for children because they sometimes make remarkable recoveries.
"I'm suspicious. I regard this as having a sinister hidden agenda," said Jack Scarisbrick, chairman of the anti-abortion group Life. "Some of it is entirely acceptable, but we are fearful that its real intention is to promote the idea that you could deliberately kill people that fall into those categories."

---
Case of "brain-dead" pregnant woman goes to NY court

Rochester, NY -- The parents of a "brain-dead" pregnant woman who had sought to take her life have dropped their court case after being convinced she would have wanted to have the baby, their lawyer said.
The parents of the 20-year-old woman, who is 23 weeks pregnant but has suffered an aneurysm that left her brain dead, had been slated to take their case to court, but they changed their minds after seeing a report by a court-appointed guardian that indicated their daughter would have wanted to continue the pregnancy, based on interviews with several people she had talked to before the aneurysm.
"As best you can determine, that was the indication,'' the family's lawyer John Parrinello said.
She had apparently asked friends to act as godparents to her child and had discussed potential names, the report said.
Parrinello said the late stage of the pregnancy was also a factor in the family's decision. The legal cutoff for abortion in New York state is 24 weeks.
"The course now is to allow nature to dictate the outcome of this pregnancy,'' Parrinello said.
The woman is not married, and the father of the baby has not asserted his rights in the case, he said. The family had not yet decided if it would keep the child or put it up for adoption.
The woman is from Albion, New York, a farming community near Lake Ontario. Her medical prognosis is that she has no chance of recovering, according to court papers.
The woman will be tended to by the same high risk pregnancy team at Strong Memorial Hospital in Rochester, New York, that cared for "Kathy'', a comatose woman who gave birth to a baby boy after being raped by a nursing home aide in mid-1995.

---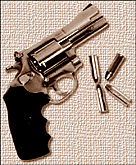 Kevorkian gets another kind of killing instrument

Pontiac, MI -- Jack Kevorkian has permission to pack a pistol.
On September 17, a concealed-weapons licensing board approved a request from the assisted suicide specialist for a temporary, three-month gun permit.
The permit lets the 69-year-old, retired pathologist to carry an unloaded gun in a trunk between his suburban Detroit home and a shooting range. It's the most restrictive permit in Oakland County's four-level system.
County Clerk Lynn Allen says Kevorkian's permit is designed to help a person who is "not proficient with a handgun" learn how to use it.
Kevorkian says he needs protection. He first applied for a concealed-weapons permit about a year ago after an armed Ohio man showed up at his lawyer's Southfield office. The man was quickly arrested without incident.
Kevorkian says he's received death threats for advocating doctor- assisted suicide. He's attended between 50 and 100 deaths since 1990.
The gun board says Kevorkian must complete a gun-safety course before he can get the general, one-year permit he originally requested.

---
Anti-paparazzi law based on law barring pro-life protest

Sacramento, CA -- A California lawmaker said on September 2 that in the wake of Princess Diana's death he will introduce legislation that would force celebrity "paparazzi" photographers to stay away from subjects.
"In California, public figures have long been unable to escape the lens of the paparazzi during their most personal moments -- and now we know that even injury and death doesn't stop some paparazzi," State Sennator Charles Calderon said in a statement.
"It is tragic beyond words that it has taken the death of Princess Diana for the world to understand the indecency and intrusiveness of these aggressive tabloid photographers," the lawmaker said.
Calderon's move came despite uncertainty over what role paparazzi photographers played in the high-speed crash that killed Diana, her millionaire companion Dodi Al Fayed and their driver on Sunday morning in Paris.
A French judge placed seven photographers under investigation for manslaughter in the deaths.
At least one of the photographers has denied blame in the case, saying he was being made a scapegoat for the tragedy. Post-mortem tests conducted on the driver showed that his blood alcohol content was more than four times France's legal limit.
The language of Calderon's proposed legislation, modeled after restrictions on anti-abortion picketers at clinics, would require photographers to remain at least 15 feet (4.5 metres) from their subjects upon request.
Pro-life activists have long claimed that the laws against their pickets would eventually be used to interfere with the rights of others.



---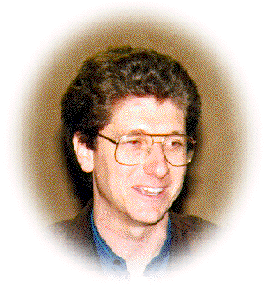 Child porn torn up by activists

Across the country, protesters inspired by former Operation Rescue leader Randall Terry and James Dobson of Focus on the Family engaged in an effort to force booksellers to take photographer Jock Sturges' books off the shelves.
Jock Sturges photographs often include nude children in provocative poses.
Originally, Terry went to a Barnes & Noble book store "and basically tore a page each out of the book" and challenged the store owners to have him arrested.
Media Coaltion, a liberal pro-pornography group, says protesters have destroyed copies of Sturges books at stores in New York City, Dallas, Denver, Omaha, Kansas City and Independence, Missouri, and Salem and Beaverton, Oregon. Four people were arrested in Dallas in one incident. One was arrested in Oregon.
The pro-porn group has condemned this rash of incidents in which protesters have entered bookstores and destroyed copies of an "art" book they say is child pornography.
Media Coalition says today that right-wing religious groups across the country are targeting a book by California-based "fine arts" photographer Jock Sturges, who frequently uses nude children as models.

---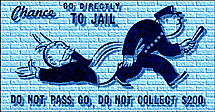 Ten-year sentence for anti-abortionist

Norfolk, VA -- On Monday, September 8, James Anthony Mitchell was convicted for a February 18 anti-abortion arson attack on the Commonwealth Women's Clinic in Falls Church, Virginia.
Mitchell plead guilty to the crime and received a mandatory 10-year sentence. The clinic had previously been firebombed in 1994.

---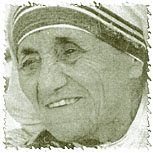 Mother Teresa still controversial in death

Washington D.C. -- Even after her death, Mother Teresa causes controversy with her ironclad pro-life stand. After finessing a spat over whether to take official note of Mother Teresa's opposition to abortion, the House approved legislation honoring her.
The measure, approved by voice vote, praised Mother Teresa and noted that she had "dedicated her life to helping the sick, the dying, the unborn and the poorest of the poor for a half-century."
Earlier, Republicans had proposed a measure noting that Mother Teresa "acknowledged the sanctity of life" and admonished abortion as `the greatest destroyer of peace in the world today.'"
Democrats blocked a vote on that measure and produced agreement on the reference to "the unborn."
The Senate voted earlier in that week to designate the day of Mother Teresa's funeral as a national day of recognition. The vote was 98-0 for passage of that measure, which included references to her lifetime of work on behalf of the poor and afflicted worldwide but included no reference to abortion.
"You can hardly ignore her crusade for the unborn," said Rep. Henry Hyde, R-IL., one of Congress' strongest foes of abortion.
Mother Teresa challenged President and Mrs. Bill Clinton on abortion when she spoke at the National Prayer Breakfast in 1994.

---
Pro-abortion vandals hit Right to Life office

Brentwood, MO -- Local police say they plan to keep close watch on the vandalized office building that houses regional headquarters for Missouri Right to Life, the state's largest pro-life group.
Late on September 6, someone shattered a window with bricks, glued the door lock and spray-painted in black, "Abortion On Demand."
No one was injured. Police have no suspects or witnesses but will continue the investigation, said William Karabas, chief of police for Brentwood.
Police and activists on both sides of the abortion issue said they could not recall any incidents of vandalism in the St. Louis area in recent years.
"I've called for extra patrolling," Karabas said. In the eight years the nonprofit, pro-life group has been at 2249 South Brentwood Boulevard, police have never been called.
Ellie Dillon, director of Missouri Right to Life, said she believes the vandal or vandals probably wanted to bully the group in its efforts to persuade the Legislature to override Governor Mel Carnaharn's veto of a bill banning partial-birth abortions.
"The other side is afraid this is going to happen," Dillon said. "It's a shame that someone would go to such extreme measures. It's also scary."
But the intimidation won't stop the group's efforts, she said. On September 10, five buses full of St. Louisans supporting the right to life went to Jefferson City to support the veto override effort.
A worker in another office discovered the graffiti and jammed door lock around 7:30 a.m., police said. The lock had to be removed before anyone could get inside.
"There was glass everywhere," said Dillon, who arrived around 9:00 a.m. The broken window was in another company's office. Police estimated damage at $600.



---
Family opposes Kevorkian's "work"

Arlington, TX -- The brother of a 43-year-old Texas woman whose suicide was aided by Jack Kevorkian says his sister had a history of emotional instability and was incapable of deciding to end her life.
The body of Deborah Sickels was found on Sunday in a motel in Romulus, Michigan, near the Detroit airport. Kevorkian attorney Geoffrey Fieger says she suffered from multiple sclerosis and hepatitis C.
Her brother, Robert Allen of Arlington, says, "Dr. Kevorkian has so far escaped censure by the criminal justice system, and he may well succeed again. But we are confident he will one day face a judge who is not limited by human laws."
Allen says he learned of his sister's death in a telephone call from Fieger.
WFAA-TV in Dallas says a Kevorkian spokesman dismissed Allen's criticism, adding the doctor counseled Sickels for two months prior to her death.
The Wayne County medical examiner, who earlier this year became the nation's first to write "assisted suicide" on a death certificate, will determine the cause of death.
Homicide detectives in Arlington say they have been asked to help Michigan police investigate Sickel's death.

---
Sodomite school opened

Dallas, TX -- It wasn't Mickey Roby's sexuality that made the 14-year-old the target of classmates' taunts. It was her mother's.
"When they found out that my mother was gay, it was really hard," said the elfin freshman with dyed red hair. "I was spit on. They'd make little jokes in class."
At Walt Whitman Community School in Dallas, Mickey doesn't encounter such problems. It's the nation's first private school for homosexuals, though a few students -- Mickey, her 13-year-old sister, Rikki, and another boy -- are there not because they are sodomites themselves, but because a parent is.
Walt Whitman Community School -- all three teachers, seven students, one building and three classrooms of it -- is the dream of Becky Thompson, who is lesbian, and Pamala Stone, who is not. The veteran educators had observed students harassing others at the Walden Preparatory School in the north Dallas suburb of Addison, which they both left in January.
Thompson and Stone also were troubled by "studies" claiming that homosexual youth are at higher risk for destructive behaviors.
"The more we talked about it, we just became committed to doing it," Thompson said. "It was a simple `Here's a problem,' and we had the solution."
Tuition at Whitman is $7,000 annually. Thompson said all seven students are receiving financial assistance from people who want the school to succeed. The school also is seeking grants from private foundations.
One commentator noted that it is a sign of social decay that a school specifically designed to promote sodomy exists.

---
Planned Parenthood refuses to pay reward to Salvi's capturers

New York, NY -- On August 30, a New York judge ruled that two Virginia guards will not receive a $100,000 reward for helping police track down Massachusetts abortion clinic killer John Salvi III.
Manhattan state Supreme Court Justice Herman Cahn says that because Salvi's conviction was overturned Planned Parenthood does not have to pay Charles Holmes Jr. and Lisa Williams and their employer Security Consultants Inc.


Salvi died in his cell in November while waiting for an appeal of his conviction on charges he killed two abortion clinic workers in a shooting spree in Brookline in 1994. The Massachusetts Supreme Judicial Court vacated Salvi's conviction because his appeal was never heard.
Police arrested Salvi the day after the shootings in Cambridge after he allegedly fired 23 shots at an abortion clinic in Norfolk, Virginia. Holmes and Williams were on duty . . . and prevented Salvi from entering the facility. They also told police which direction Salvi was headed.
In his ruling, Cahn said that the reward posted by Planned Parenthood was based on a final conviction and that Salvi's death while an appeal was pending ultimately rendered that impossible.

---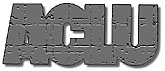 ACLU sues to take "God" out of motto

Columbus, OH -- The American Civil Liberties Union is suing to bar the word "God" from a motto to be carved into granite at the Ohio Statehouse. The ACLU says the God that Governor George Voinovich and others want to promote in "With God all things are possible" is only the Christians' God.

---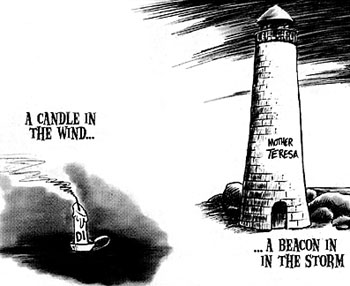 ---

Copyright © 1997 AFLM